Gennady Melkov: "After investigations we concluded that, the order on bringing troops into Baku and declaration of state of emergency was given by Gorbachev"

Moscow. Farid Akberov – APA. "Mikhail Gorbachoev is a war criminal. His has to be in the jail, not in Fund of which he is a head. He is a person causing blood of nation by being first and last president of USSR", Gennady Melkov, the doctor of jurisprudence, Russian honoured journalist, expert of SHIT human right organization which engages in investigation of bloodshed in Baku and Vilnius in 1990-1991 told APA's Moscow correspondent.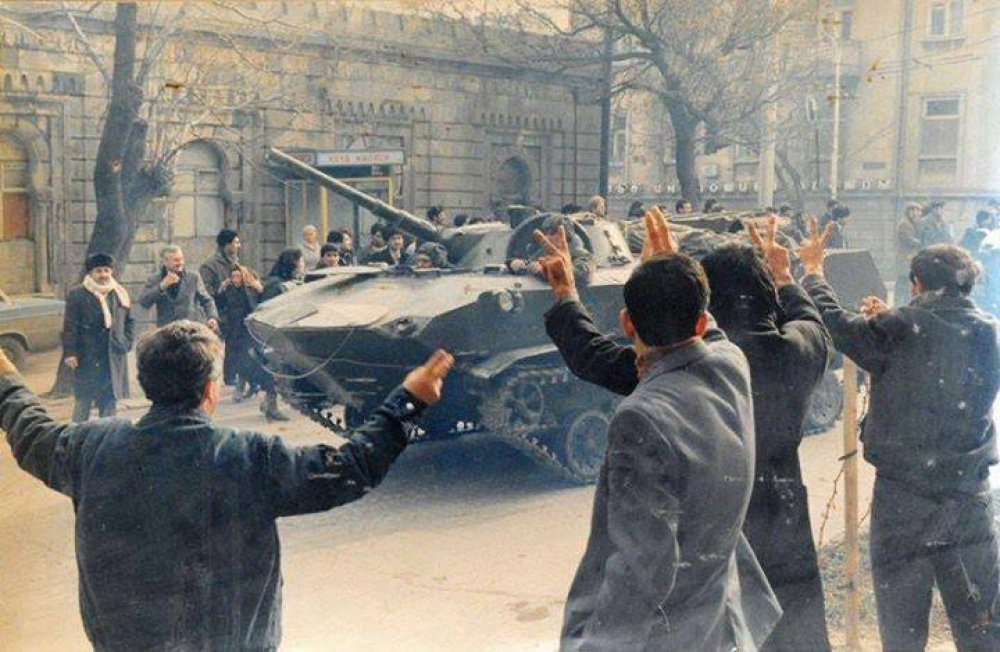 Melkov noted that, Azerbaijani government of that time was guilty in these events: "Because, they invited the troops to Baku. Chairman of Supreme Soviet of Azerbaijan USSR Elmira Gafarova applied to Gorbachev to send troop for annihilation of Popular Front. Government applied to Moscow to help them for restoration of management ability over the population. It was noted in the appeal to Gorbachev to take measures against rise of ascendancy of Azerbaijan Popular Front".
Melkov noted that, Elmira Gafarova invited them to Baku to investigate the events: "We were sent to Baku by "SHIELD" organization and were met in Baku well. All documents were submitted to us about January 20. We viewed all documents, videos and photos and concluded that Gorbachev committed international crime against Azerbaijani population. After investigation, we concluded that, the order on bringing troops into Baku and declaration of state of emergency was given by Gorbachev. Besides, it was also known that, the troops entering in the city were not shot by gun. But, the soldiers were were informed that they would be met with gun. That's why the troop shot every where in the city. Armenians spread information that, Azerbaijanis kill Russians in the city. Burt in fact, it was not so. No one killed anyone. First death event occurred in nortern and souther entrances of Salyan barrack. So that two military servicemen were killed by Special Forces. Thereafter, population were shot from automobiles with no number. These were special forces".
Melkov noted that Yazov and Primakov can be also considered guilty in this issue, but the main culprit is Gorbachov: "Primakov and Yazov had visited Baku before the incident and confirmed that no emergency situation declared in the country. But they deceived the people. Primakov and Yazov knew very well that the emergency situation would be declared in the Baku. The explosion in the central block of the television was realized by the order of the USSR Defense Ministry and supreme command".
Melkov said that they also investigated the incident occurred in Vilnius: "But we were arrested in Vilnius. We were set free after German Federal Chancellor Helmut Kohl had intervened in the issue".